Lent and Easter 2023
Please join us for these special services as we journey through Lent to Holy Week and Easter Day
Shrove Tuesday Tuesday 21 February
Pancake Party in the Centre from 5-6pm.
Classic lemon and sugar or bananas and nutella, strawberries and more - have fun and choose your own toppings!
Ash Wednesday Wednesday 22 February
8pm - Holy Communion with ashing.
Start Lent with a service of repentance and self-examination
Mothers Day Sunday 19 March
Flowers at both Sunday morning services (9.30 and 11am) to give to mums
Messy Easter Saturday 1 April
3.30pm in Church. A chance for everyone, of all ages, to get together for some crafts and activities and hear the Easter story. Afterwards there'll be a lovely tea with pizza and hot cross buns
Palm Sunday Sunday 2 April
Jesus's triumphant entry into Jerusalem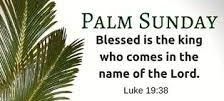 Holy Communion services with procession of palms
9.30am: Hear the Passion narrative as we remember the events of Holy Week, from Christ's triumphal entry into Jerusalem to his crucifixion at Golgotha
11am: We remember the triumphal entry of Jesus into Jerusalem when crowds of people threw down palms before his feet and hailed him as their saviour. And yet, within a week - Jesus would be crucified and the crowds would be jeering and mocking him
Maundy Thursday service 8pm on Thursday 6 April - Holy Communion with foot washing
We remember the last supper that Jesus spent with his disciples and how Jesus washed his disciples' feet and commanded them to love one another
Good Friday Meditations - Friday 17 April at 12 noon
An opportunity to experience the power of God's saving work through the Cross and come to a new understanding of God and his love for you and all people
12 Noon on Friday 15 April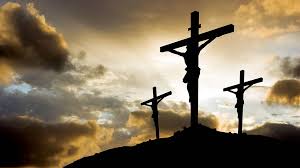 Easter Sunday - Sunday 19th April
Celebrate the risen Lord Jesus .....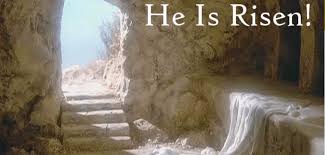 5.30am Dawn Easter Day service
See what a morning, gloriously bright, with the dawning of hope in Jerusalem!
Please join us by the river for an informal service to celebrate the dawn of Easter morning.
For further details contact Sarah
10.30am Easter Sunday Holy Communion
Celebrate the good news of Christ's resurrection. We will share a glass of sparkling wine or elderflower after the service and there will be an Easter Egg Hunt for children in and around the Church and garden