HoC - Research Exhibits - Commemorative Booklet
HOME PAGE -- ROLL OF HONOUR -- CHISWICK'S MEMORIALS
-- RESEARCH EXHIBITS -- PEOPLE AND PARISH -- CONTACT US
Heroes of Chiswick
The stories of the men who appear on the St Michael's Church Roll of Honour
For the exhibition of the Heroes of Chiswick project work on 14th June 2014, a Commemorative booklet with summaries of nearly all the men's stories was published.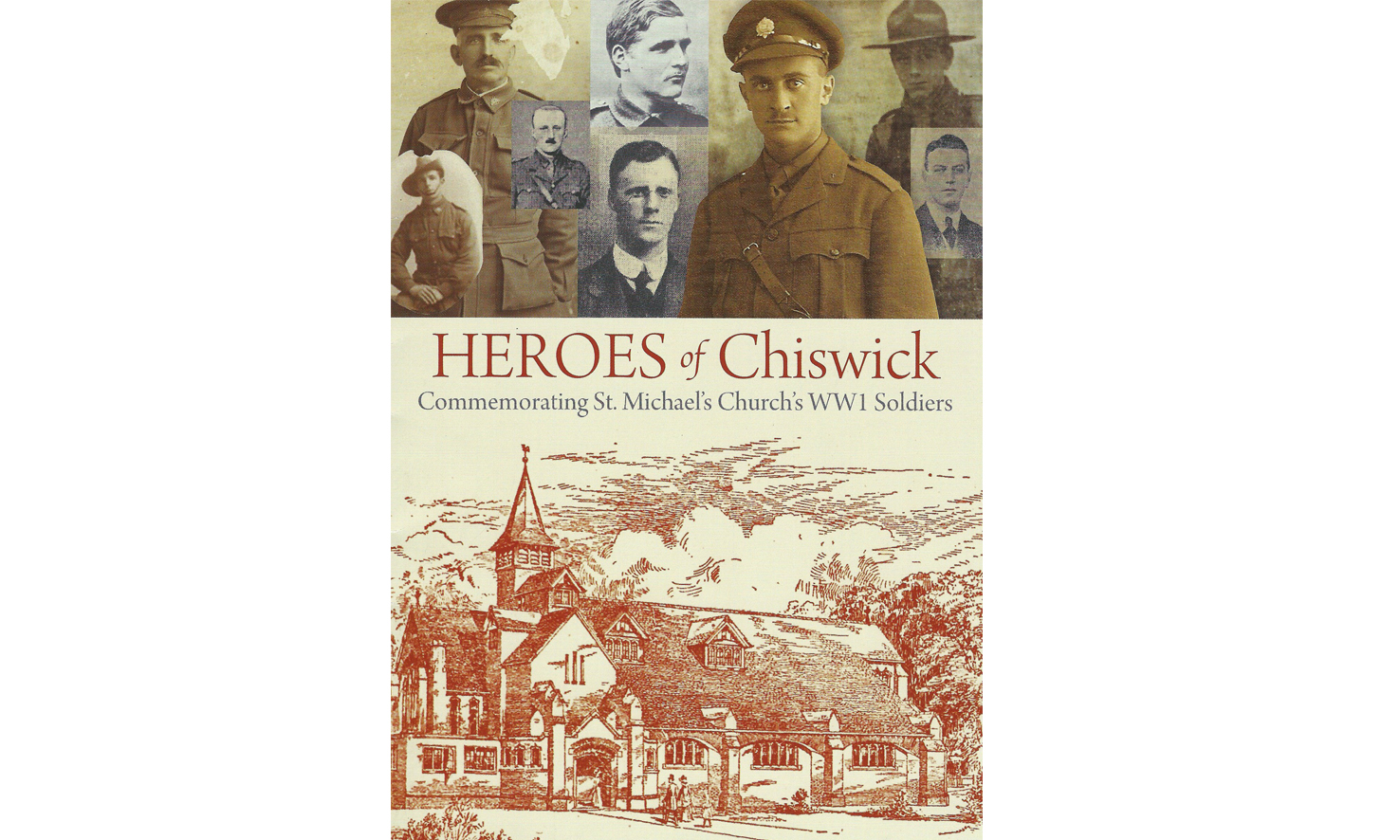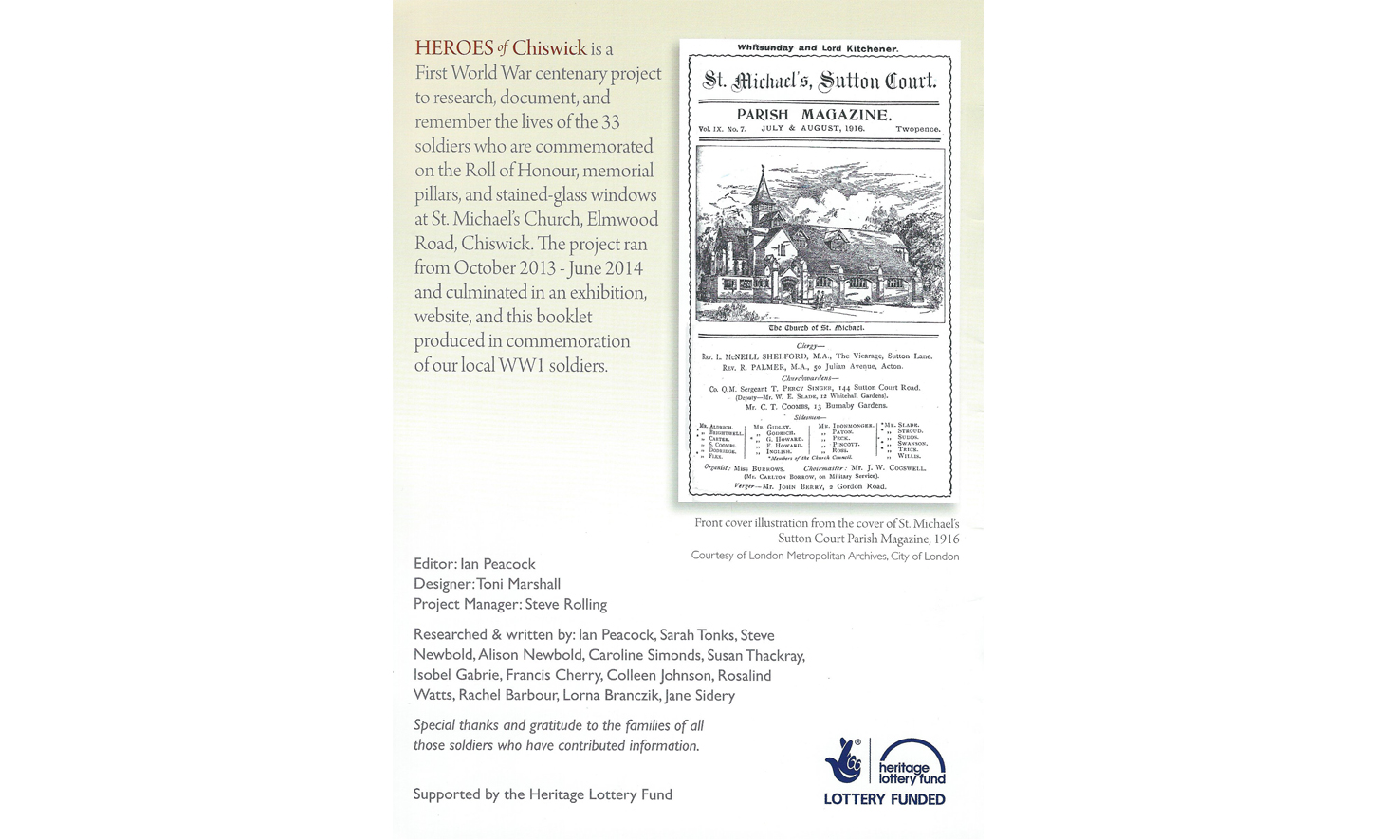 The booklet was organised by time, broken into four years, 1915 to 1918. Since then, we now have stories for all the 33 men and have updated the content on the following 'year' web pages accordingly:
The photographs published in a double page centre spread are reproduced below: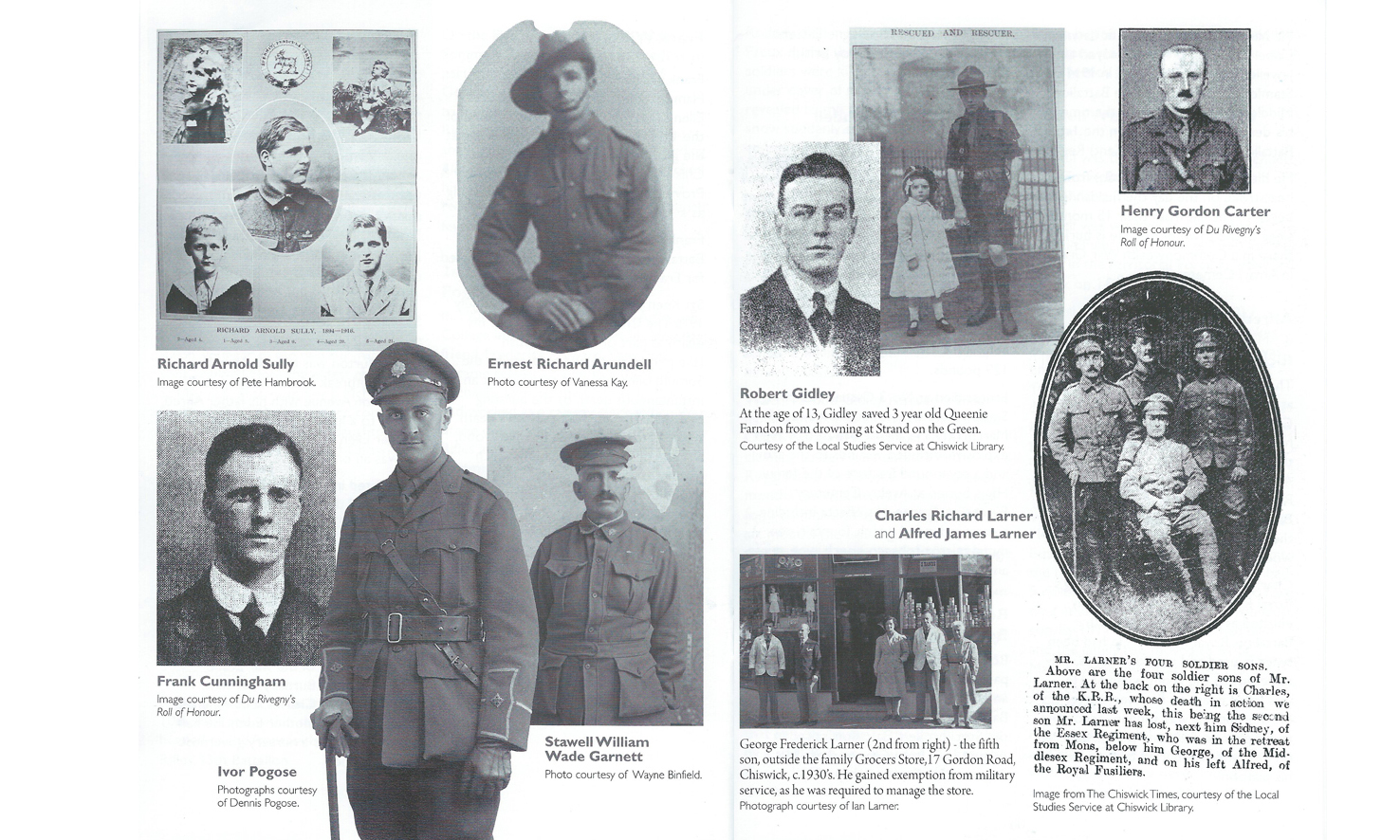 The men who died are commemorated in St Michael's Church by the magnificent 'Te Deum' East Window, designed by Horace Wilkinson, and by beautiful gilded, carved panels on two of the pillars in the Nave. One carries a dedication, the other the names of the men who died and their respective regiments. The service of dedication took place on 24 April 1920.
If you would like a copy of the booklet, please contact us HERE and we will post one to you.