HoC - Roll of Honour - Philip Walpole Coverley
HOME PAGE -- ROLL OF HONOUR -- CHISWICK'S MEMORIALS
-- RESEARCH EXHIBITS -- PEOPLE AND PARISH -- CONTACT US
Frank Maurice Coombs -- Leslie Howard Coombs -- Philip Walpole Coverley -- Frank Leonard Cunningham -- Herman Morton Curths
Philip Walpole Coverley
Philip Walpole Coverley was born in Nordelph, Norfolk on 27th April 1884 where his father, Samuel, was then Curate in charge at Holy Trinity Church. Philip was one of nine children. Philip's mother was Alice nee Walker. Like Samuel, Alice was born in Yorkshire.
When Philip enlisted in the 8th Battalion, Canadian Expeditionary Force on 24th September 1914, he gave as his address 19 Harvard Road, Chiswick, his parents' address. He gave his occupation as an Accountant. He was 31 years, four months old when he enlisted. His service number was 21451.
According to the Enlistment papers, Philip was 5' 8 ½" tall, with black hair, hazel eyes and a dark complexion. He was of slight build and had a faint scar above his right eye.
Perhaps unsurprisingly, given his father's occupation, Philip gave his religion as Church of England.
He joined the 8th Battalion, Canadian Infantry (Manitoba Regiment) as a Lance Corporal and was killed on 14th June 1916. His cause of death was unknown and he is commemorated at the Menin Gate (Ypres) Memorial , Belgium.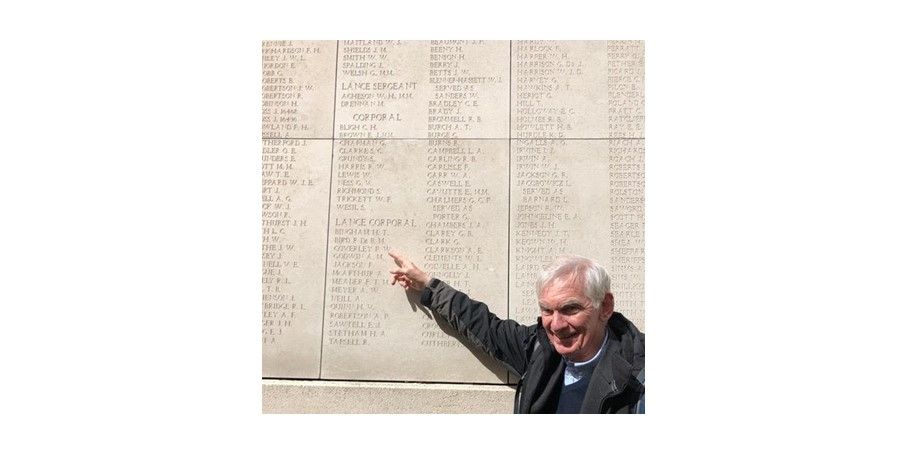 The Gate bears the names of 55,000 men who were lost without trace during the defence of Ypres Salient.
Administration (with Will) was granted on Philip's estate on 23rd May 1917 and his Executor was May Millicent McNain Coverley, his sister. He left £249. 18s. 3d.
Sources:
Library and Archives Canada
www.collectionscanada.gc.ca
England and Wales National Probate Calendar
Library and Archives Canada www.collectionscanada.gc.ca
Veterans Affairs Canada 'Canadian Virtual War Memorial' http://veterans.gc.ca/eng