"Life in Nablus" - A talk by Peter Oborne - Thursday 7 September
Come and hear a talk about life in Nablus in the West Bank by Peter Oborne – 11am Thursday 7 September.
Nablus, known as the site of biblical Shechem, is one of the largest Palestinian cities with a population of more than 50,000 people.
Peter is coming to talk to us about Nablus and what life is like for Palestinians living in the West Bank today.
Here is a picture of him playing chess with a young Palestinian. Peter said, 'This boy deliberately let me take his Queen, but I still couldn't win!'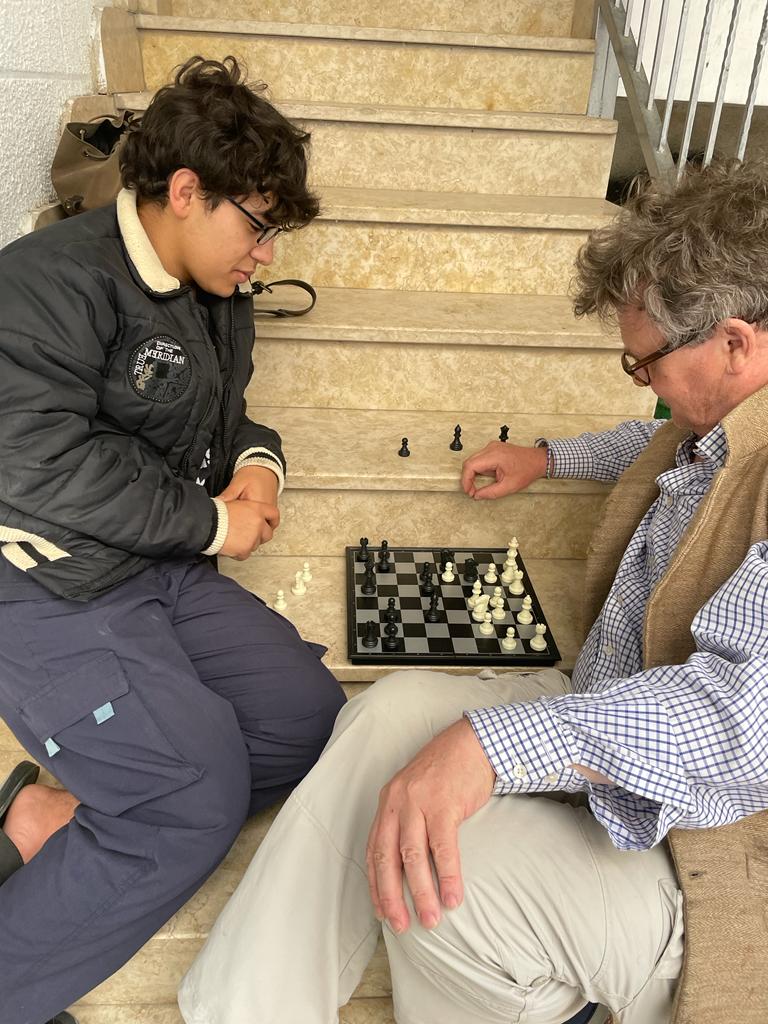 Tea, coffee and cake will be available.