Update - A Prayer for Ukraine
SUPPORTING OUR BROTHERS & SISTERS IN UKRAINE - A message from Martine Oborne
I know how hard you are praying for the government and the people of Ukraine.
St Michael's is open 10.00-12.00 on Thursdays for people to drop in and pray and light candles for our Ukrainian brothers and sisters.
The Archbishop of Canterbury, Justin Welby and the Archbishop of York, Stephen Cottrell, are encouraging us to pray this prayer with them and Christians throughout the Anglican Communion.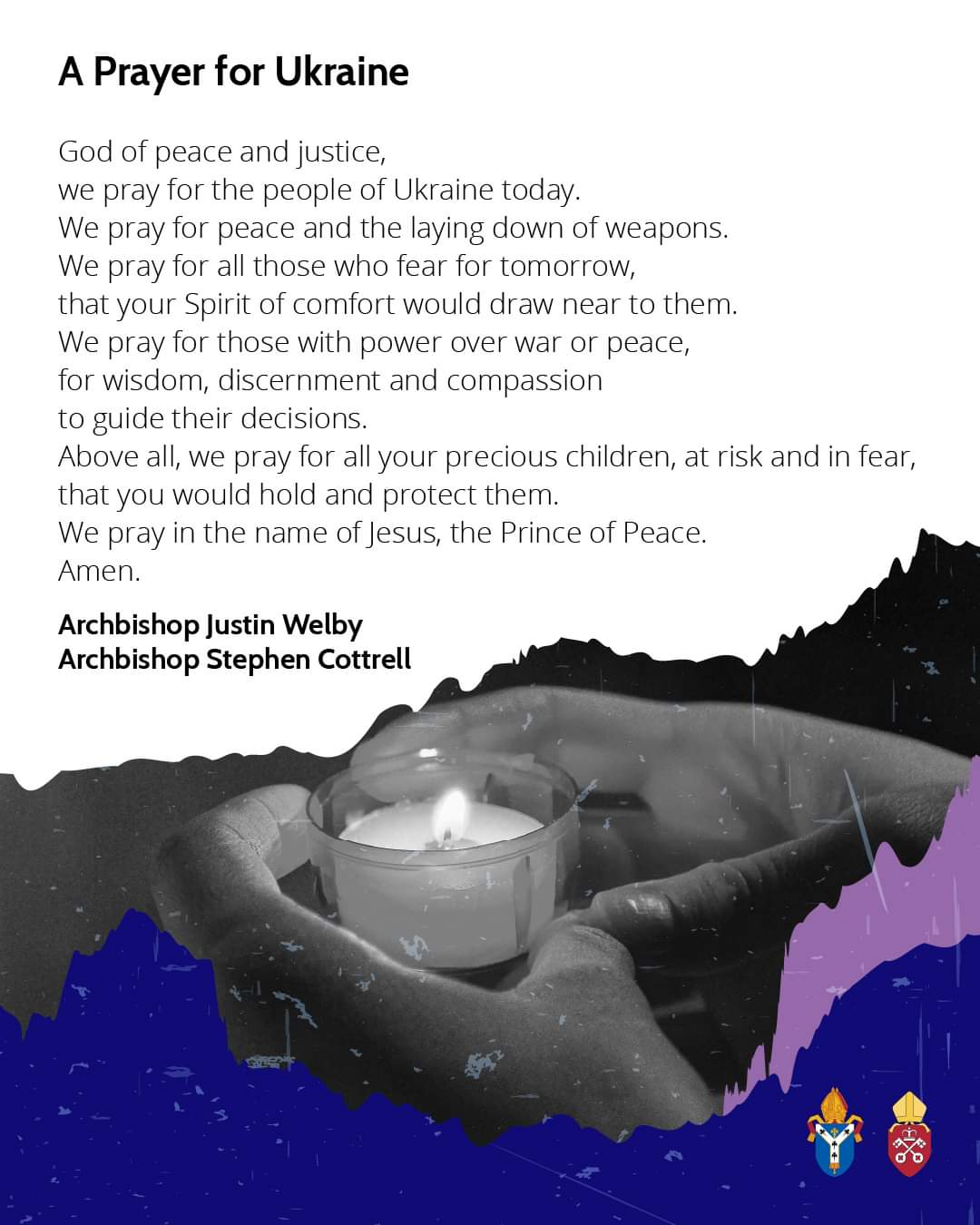 Financial help
Please donate to the DEC Ukraine Appeal here and the UK government will match pound-for-pound your donation.
Practical help
Prosperity Restaurant in Twickenham are collecting items to be taken out to Ukraine.
We are being asked to bring in the following items (only), which are still urgently needed:
Socks; Power Banks; Torches; Bandages/Wound dressing; Painkillers; Sleeping bags; Yoga mats; Snacks; Canned food.
Please bring these into church on Sunday morning and we will transport to the collection point in Twickenham.
Note: They are not collecting clothes as there is sufficient supply at this stage.