We Remember ... Heroes of the Faith at St. Michael's - Rev Leonard McNeill Shelford
REV LEONARD McNEILL SHELFORD
1871 – 9 June 1956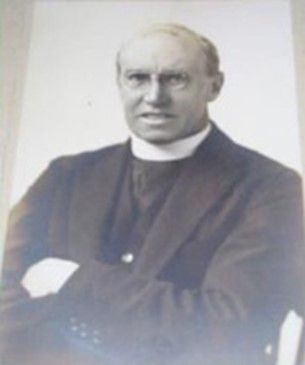 Rev. Shelford was St. Michael's first Vicar, an appointment he held for eighteen and a half years. He was the son of Leonard Edmund Shelford, Vicar of St Martin-in-the-Fields, who was the Patron of the Parish. Even if Rev. Shelford's appointment was the result of patronage, his devotion and hard work during his incumbency earned the respect and gratitude of his parishioners.
The beginning of Rev. Shelford's period of office was a difficult time. He not only had to build up the parish from scratch but also had to supervise the building of the temporary church (which later served as the Church Hall) and then the permanent church which replaced it. According the St Michael's first Vicar's Warden, Mr T P Singer, Rev. Shelford's job was made more difficult in having to overcome 'apathy and opposition on the part of his parishioners' though Mr Singer also notes that he was successful in converting these negative feelings into 'active enthusiasm'.
After the establishment of the permanent church there was a period of growth and optimism. Rev. Shelford had hoped that the windows of the church could be filled with stained glass commemorations of the Nativity, Crucifixion, Te Deum and Saints and Heroes of the Church throughout the ages. These ambitious plans were cut short by the First World War, during which Rev Shelford served as a Chaplain in the Forces.
After the Armistice St Michael's raised £673 to build a fitting memorial to the 33 parishioners who died in the conflict and the Te Deum window, which Rev Shelford had imagined a decade earlier, was consecrated on 24 April 1920. The funds were also used to construct the two carved panels on the nave pillars.
The last 5 years of Rev. Shelford's incumbency was an active period, with the consecration of the substantially restored organ in April 1925. Three months later, on 20 July, the parish was saying an affectionate goodbye to their vicar on his transfer to St Matthew's, Ealing Common.