Fundraising for Hope School
These children need a classroom!
They are pupils at Hope School, just outside Bulaweyp in Zimbabwe.
Economic conditions in Zimbabwe are very bad and many of the children's families are in poverty - relying on the school to provide a free meal for the children.
At St Michael's we are raising funds for the Inhlaba Trust to build and equip the classroom which will cost about £10,500. The project is led by Martha and Ezra Prescott.
In 2019 and 2020 we raised money to build the new classroom for Hope School near Bulaweyo, Zimbabwe and this classroom is nearly built – thanks to the amazing generosity of our congregation.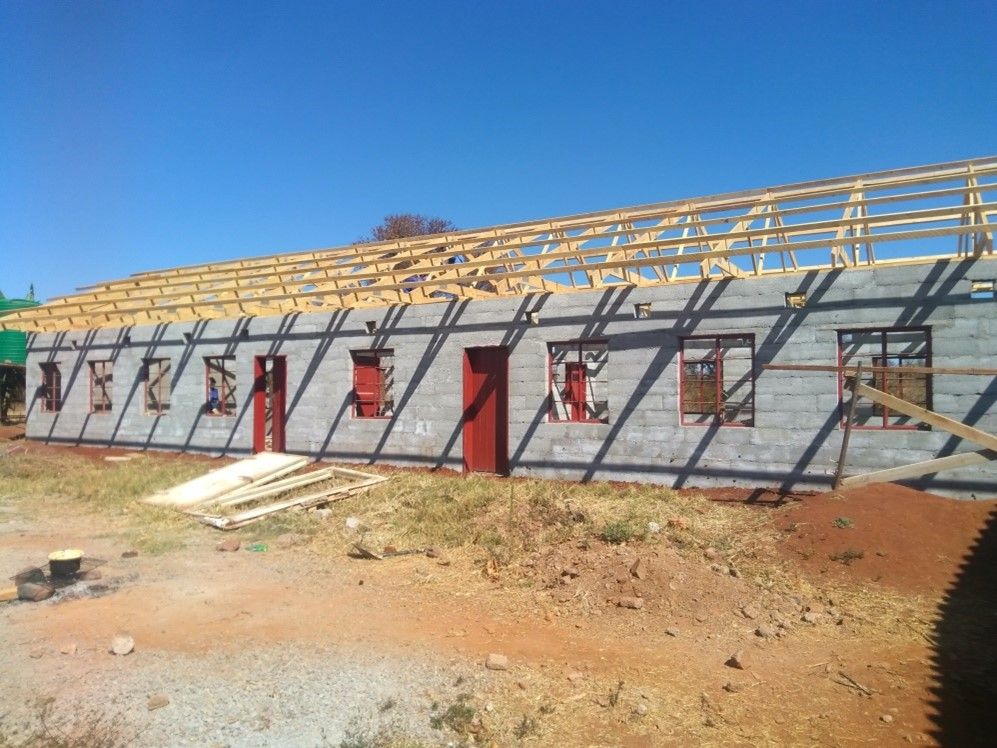 We are now focussing on raising money to buy desks, chairs and books for the classroom
All donations to this project would be very much appreciated. Thank you.