Find out about joining the Choir
Singing is fun. And it's also a great way to give thanks to God and to hear his voice.
The choir of St Michael's, led by Director of Music Jan Cunningham, welcomes new members. There are currently 20 adult and 16 junior singers, and we are often joined by former choristers during university holidays and for special celebrations and festivals. New tenors, basses, altos and sopranos are all welcome; children can join from the age of seven and the only requirement is that they are able to read fluently, though it always helps them if they are also learning an instrument.
Junior members receive a great musical training as well as making an important contribution to services. The choir is affiliated to the Royal School of Church Music and the children work towards their ribbon tests – we currently have several Dean's (bronze level) and Bishop's (silver level) choristers among our trebles and teenage members.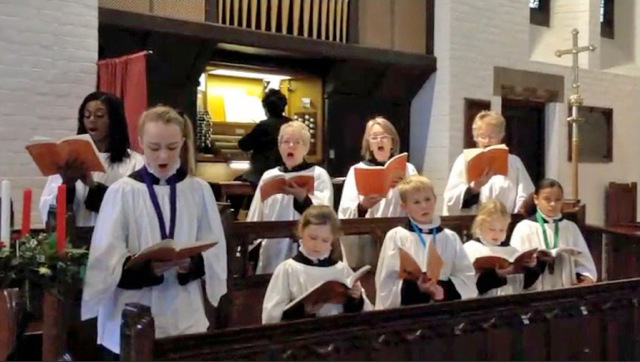 You can download a full leaflet with contact details HERE